Accent reduction can be seen as "learning" a neutral American accent. Accent lessons are for:
Anyone who has a solid understanding of English grammar and vocabulary, yet has trouble being understood when they are speaking for accent-related reasons
Anyone with a foreign or regional accent who wants to learn to speak with a General American accent (or New York accent)
Those who wish to improve their verbal and non-verbal communication skills for their career or social life
Actors, comedians, or performers who wish to add the general American accent or New York accent to their skill set
Any one of the above, who is also hard-working and motivated to learn and practice something new… if this sounds like you, I welcome you to go forth and contact me today!
Private lessons are available by appointment all throughout the week.
Currently, all Accent Eraser lessons are online. If you have further questions about lessons, please contact me.
At the present time, Accent Eraser primarily offers private, one-on-one accent lessons that are custom-tailored to suit the individual's goals and speech needs. This ensures the most focused, personalized experience and therefore ensures the fastest progress possible. Having said that, very small group lessons may be available in certain cases, for example if 2 people (spouses, friends, or coworkers) have a similar language background and decide to sign up for accent lessons at the same time. Please contact me with inquiries.
Yes, online lessons are available via video chat programs (such as Zoom or Skype.) Please contact me for more information.
The first session involves a careful evaluation of your speaking and listening skills. We discuss your language background and personal goals and ask you to read a bit out loud.
After your speech has been evaluated, accent lessons are custom designed to address your specific accent. As such, the exact content of lessons varies from person to person, but generally involves:
Perception/listening training to help your ear recognize the difference between certain important sounds.
Articulation training to help you learn how to produce relevant sounds; for example, you will learn how to move your mouth to make the sounds of American English.
Learning the rules of intonation or "melody" of American English speech, as well as stress and inflection.
Learning overall speaking skills and self-presentation skills, including non-verbal communication and culturally appropriate communication if applicable.
If you are an individual looking for one-to-one, customized lessons, the cost for online lessons is $150 per lesson. Lessons are 60 minutes.
If you are interested in my services as an accent coach for your film or stage production, please contact me for pricing.
For those whose first language is not English:
The first part of this answer addresses native speakers of languages other than English: The answer depends on several factors, including the age you started to learn English, the intensity (hours per week) of training, and your "ear" for languages. At our consultation, we'll formulate a personalized plan for you, including the duration of your training. Many people notice improvement after several sessions or even one session.  Improvement can be in the form of being more understandable to those around you, sounding more American (less accented), speaking with more clarity and confidence, or being better able to hear the difference between difficult English sounds.
It's helpful to think of the process as learning a new accent rather than eliminating your current accent. When you learn a new accent, you can still switch back and forth between the old and new accent. Human language development teaches us that accents are deeply ingrained when we learn languages as children. As such, people who move to a different country after the age of puberty (approximately age 13) very rarely "eliminate" 100% of their accent to the point of sounding like a native speaker. Accordingly, we focus on being understood more clearly, and gaining skills in American English pronunciation and communication. Students are encouraged to set realistic goals that are helpful for everyday communication, such as being understood clearly by those around them, gaining more confidence in their speech, and getting as close to their goals as possible.
For those whose first language is English, other than Standard American English:
Now to answer the questions as regards to native speakers of another dialect of English: much of the above discussion applies, and it should be added that those who have been exposed to American English as children, for example through films, are significantly more likely to be able to achieve native-like American accents in adulthood. For actors in particular, if you are memorizing specific lines (as from a script), there is a greater (although not guaranteed) chance of being able to achieve the goal of sounding native-like in American English. This is because a memorized script contains a set number of lines that can be rehearsed until each nuance of the line delivery is precise, whereas sounding native-like is harder to achieve in extemporaneous speech because there is not that chance to memorize and rehearse each word and phrase in advance.
Ilana further discusses this topic on this blog post: Why don't accents go away by themselves? 
These are not English as a Second Language lessons; Accent Eraser specializes in teaching pronunciation, intonation, other typical aspects of speech that relate to being more clearly understood by native speakers of American English during spoken conversation, and some non-verbal communication skills as well. Many English lessons offered today focus almost entirely on language elements such as grammar and vocabulary and may have little or no focus on pronunciation and speaking skills. Due to this fact, many people first choose to take English lessons, and then after that, take accent training to take their speech to the next level.
In sum, accent reduction lessons are ideal for those who are either simultaneously taking an English language class to strengthen their vocabulary and grammar skills, or for those who are already very familiar with English language elements, but have trouble being understood when speaking during everyday conversations.
Although the educational background of the Founder/Accent Instructor is in Speech-Language Pathology, and she holds a Speech-language Pathology license in New York State, when teaching accent lessons, the Accent Instructor is working in the capacity as exactly that- as an instructor, NOT as a speech-language pathologist or therapist. Why is that? Therapy involves treating a health condition, whereas having a foreign or regional accent as a result of bilingualism or bidialecticalism is a natural result of second language learning. Accents are NOT a speech/language disorder, health condition, or pathology of any kind. A doctor would not write a therapy referral for accent. In sum, health insurance would not cover accent lessons, and Accent Eraser does not accept health insurance.
First, it's recommended that you read the answer to the previous question. Accent Eraser offers lessons to help people learn the Standard American English accent. The instructor, Ilana Shydlo, does have an educational background of a master's degree in Speech-Language Pathology, and holds a Speech-Language Pathology License in New York. Speech-Language Pathologists have highly specialized training that make them uniquely qualified to help people articulate tricky sounds. Having said that, it should be noted that when giving accent lessons, Ms. Shydlo is NOT acting in a capacity as a Speech-Language Pathologist. That's because accents are not a speech/language disorder, health condition, or pathology of any kind (rather, they are the natural result of second language learning.) In sum, these are American Accent Lessons being taught by a private instructor (not speech therapy services.) If you are concerned about a speech or language disorder, it's recommended that you contact a Speech-Language Pathologist in your area who specializes in your area of concern.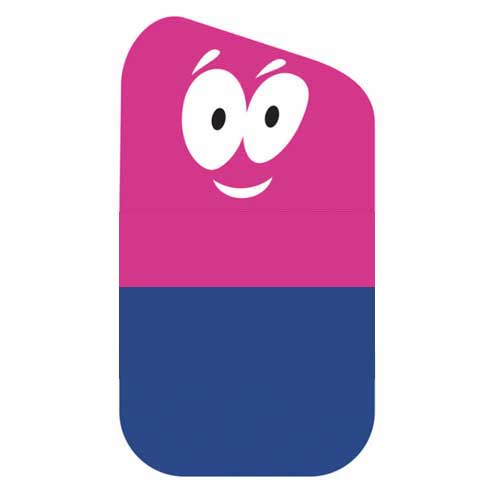 Apply for a free 20-minute consultation